| | |
| --- | --- |
| Posted on June 21, 2016 at 4:30 AM | |
I've been away for a few days working in Leeds for Sneaky Experience who as their website states provide adventurous pop-up cinema screenings to audiences of all ages in unique and inspiring locations. Which means not only do the audience get to see great movies like Lord of the rings in the inspiring surroundings of a ruined abbey they also get to meet characters based on the film beforehand and interract with them in a fun way via various games and scenes based on the film. 
So this last weekend I've been helping out as a Goblin with a puppet during the screening of the Jim Henson fantasy film Labyrinth.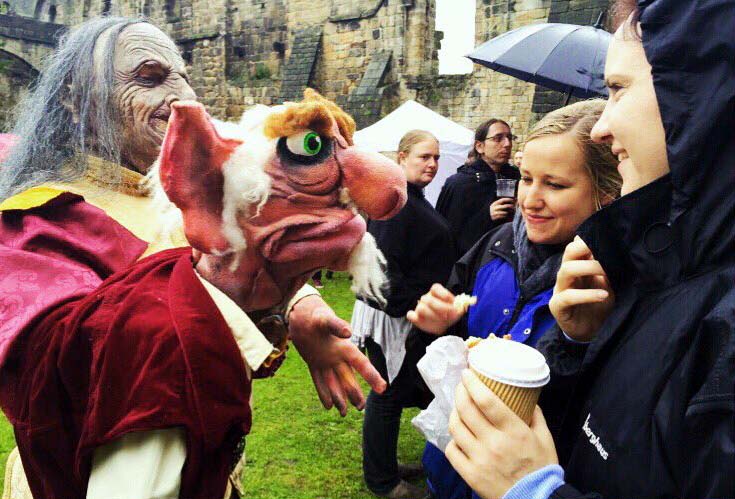 It was a pretty intense schedule with three children's shows during the day where the kids would come dressed as Fairies and Goblins

followed by the cinema screening of the two films Labyrinth for two nights on friday and sunday and Pan's Labyrinth on the saturday night. For Pan's Labyrinth Pete Williamson was cast as Pan and was in make up for about 8 hours but the finished make up was remarkable.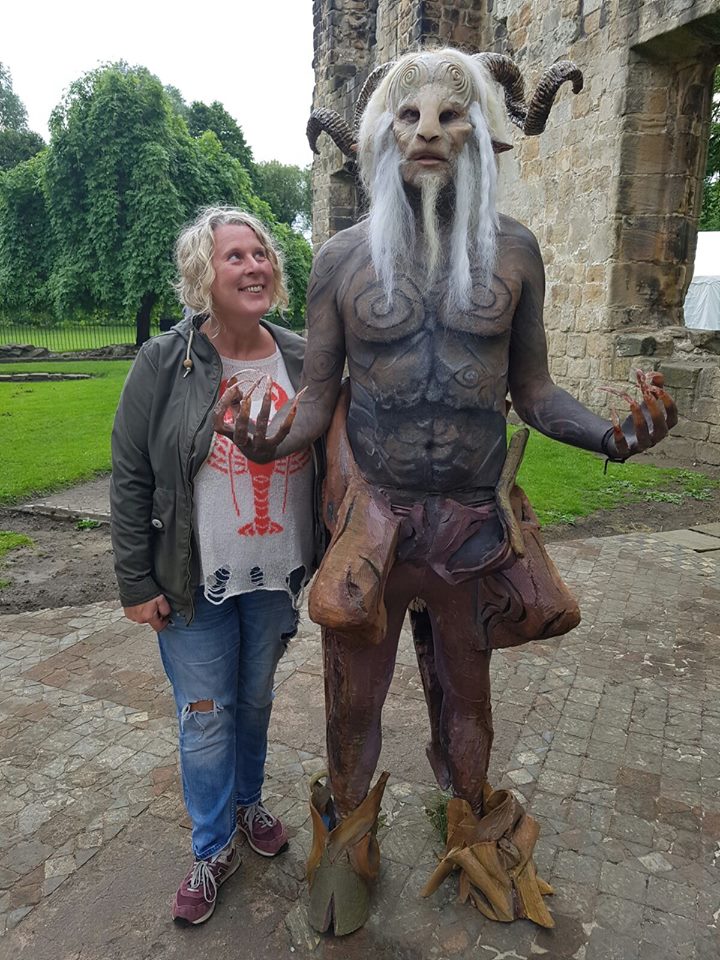 A fantastic combination of prosthetics, body paint and specialised costume legs that had foam or plastizote additions to create the illusion of the weirdly jointed goat legs.

My friends helped me out again with free digs, so thanks to Su Schofield and Porl Cooper. But sadly the car has ended up in a bad way. On the way to work on saturday morning the gears went and the car became trapped on the hill just outside Kirkstall abbey car park, I was extremely lucky as two very generous chaps (a father and son) stopped to help me and towed me into the car park. The car was then brought back by the RAC on sunday night, but I don't hold out much hope for it. I've had it six years and it's been a great car. But it's certainly an expense i could do without.

Categories: None

0

/